THERE HERE!!!  THERE HERE!!!
The Dance Themes for 2017 are finally here!  Campers and staff look forward to the final night of camp all week long.  Why is that you may be asking, well let me tell you why.  It's the CAMP DANCE!!!  Music, Games, Snacks, Dancing, & Costumes!  Every week has it's own special theme with decorations and costumes.  Make sure your camper brings their Disney outfit or dress up for the classic Black Tie event.  Below we'll share each week's theme along with a few ideas to get you started.
---
Week 1:  WILD WILD WEST
Hop on the wagon as we travel west to the land of great adventure!  We've hit the gold mine this week with a variety of cowboys and cowgirls roaming around.  Don't step on the tumble weeds as we dance all night.  The Sheriff will keep us protected from any Bandits that may be roaming around.  Bring you cowboy boots, 10 gallon hat, and trusty steed as we ride this party to the closing song!
---
Week 2:  4TH OF JULY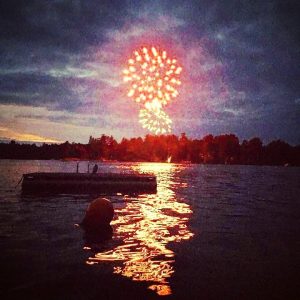 Red, White, and Blue is the name of the game this week as our dance jams out like fireworks in the night sky!  Join us as we continue celebrating the 4th of July week.  Put together your star spangled banner gear as we dance the night away like flags waving in the wind or fireworks lighting up the night sky!
---
Week 3:  ANIMAL KINGDOM
You know what they say… kids are like monkeys.  Well you don't need to be a monkey to join us in the jungle at camp this week!  Put on your cat ears, your onesie panda pajamas, or any other cool animal outfit you may have as our zoo keepers let us out of our pens to do the worm till the birds come out.
---
Week 4:  SUPER HERO
Is it a bird?  Is it a plane? No, it's Camp Esquagama!  After a week of conquering challenges and gaining new powers through varying activities, celebrate like the super hero you are.  Come as your favorite here like Batman or Captain America, or put together your own individual costume and reveal your true powers!
---
Week 5:  UNDER THE SEA
Dive down deep with us under the sea as the Lodge turns into an underwater paradise! Fish will swim through the rafters and colorful coral growing along the walls.  Dress up as a favorite underwater character like Spongebob, maybe a mermaid like Ariel, or a fish like Nemo.  Wear your swim trunks and throw on your goggles and snorkel as you scuba dive through the dance floor to the lost city of Atlantis.
---
Week 6:  DISNEY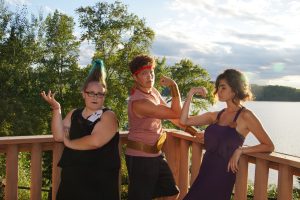 Let the magic begin!  Join us at our very own magical kingdom!  There are so many options I'm sure no examples are needed.  Dress up as your favorite classic character like Mickey or Goofey, walk into the ballroom as your favorite princess, or save the day as a Disney hero.  Maybe you wish to scare up some fun as a Monster or Ogre.  Use your imagination as we share the magic that is camp!
---
Week 7:  OUTER SPACE
"Ahh, Houston… you may want to take a look at this"
Venture with us into the great unknown.  Planets and stars decorate the lodge as astronauts and aliens meet for the first time at Camp Esquagama.  Leave the lazers at home as travel through the galaxy dancing with our new friends all night long.
---
Week 8:  BLACK TIE SECRET AGENTS
A camp favorite and last week of camp tradition.  Our cordial Black Tie week.  Grab your dress, grab your blazer, button that shirt as we do our best to elegantly celebrate the last night of camp for the summer!  WAIT… that can't be it, can it!?!  You caught us, it's also a celebration for our secret agents!  Maybe your last name is Bond or you are a spy kid with some cool gadgets.  Wear your x-ray glasses and walkie talkie watches as we mingle with our fellow agents.